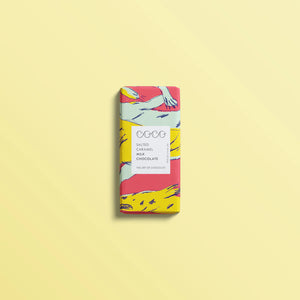 Coco Chocolatier Salted Caramel Milk Mini Chocolate Bar - 20g
Salted Caramel, a modern classic and the ultimate indulgence and beautifully  wrapped in artwork by Palefroi.
- Vegetarian
- Free from Palm Oil
- No gluten containing ingredients
- Made in Scotland
Allergy notes: 
- Contain MILK and SOYA. Made in a factory that processes peanuts, milk, tree nuts (hazelnuts, almonds), poppy seeds and soy.