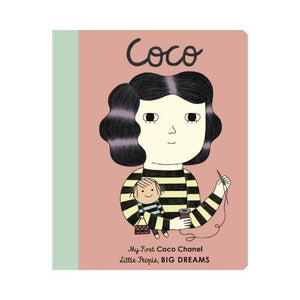 Little People, Big Dreams - Coco Chanel - Board Book
Inspire little babes from day one with babies first version of Coco Chanel - Little People, Big Dreams.
Introduce your littlest one to the world's most famous fashion designer. Told in simpler sentences, this young reader edition of the best-selling series is perfect to read out loud to little dreamers. This empowering series celebrates the important life stories of wonderful women of the world – and is now in available in a board format for little hands! These books make the lives of these role models accessible for the youngest children, providing a powerful message to inspire the next generation of outstanding people who will change the world!