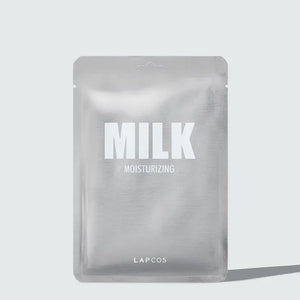 Lapcos Moisturising Milk Sheet Mask
A moisturising microfiber sheet mask powered by Milk Protein, Ceramides + Violet Flower. Leaves your skin feeling… dewy like the creamy essence of milk.
This multitasking super hero deeply moisturizes, protects and strengthens the skin barrier for a more vibrant, healthy-looking complexion. Infused with Milk Protein + Ceramides, the formula replenishes moisture (and keeps it there) while Violet Flower adds a boost of vitality for a long lasting dew.